Transforming delivery into an
(eco)

system through seamless integration and cutting-edge technology.
At Smartmile, Our vision is clear – transforming delivery into an ecosystem through seamless integration and cutting-edge technology. Imagine a world where parcel lockers, delivery points, drones, and even robots coexist within a single, dynamic ecosystem, connecting and creating benefits for all last-mile stakeholders.
With the right technology, we could change the world.
Unlocking endless possibilities with parcel locker software:
Our pioneering parcel locker software is the beating heart of transforming delivery into an

(eco)

system.
We have crafted a powerful solution that bridges the gap between couriers, retailers, 
e-commerce platforms, and impact systems, effortlessly connecting them to any parcel locker. Design groundbreaking collaborations and reshape the future of delivery together, whether your system is brand new or has aged gracefully.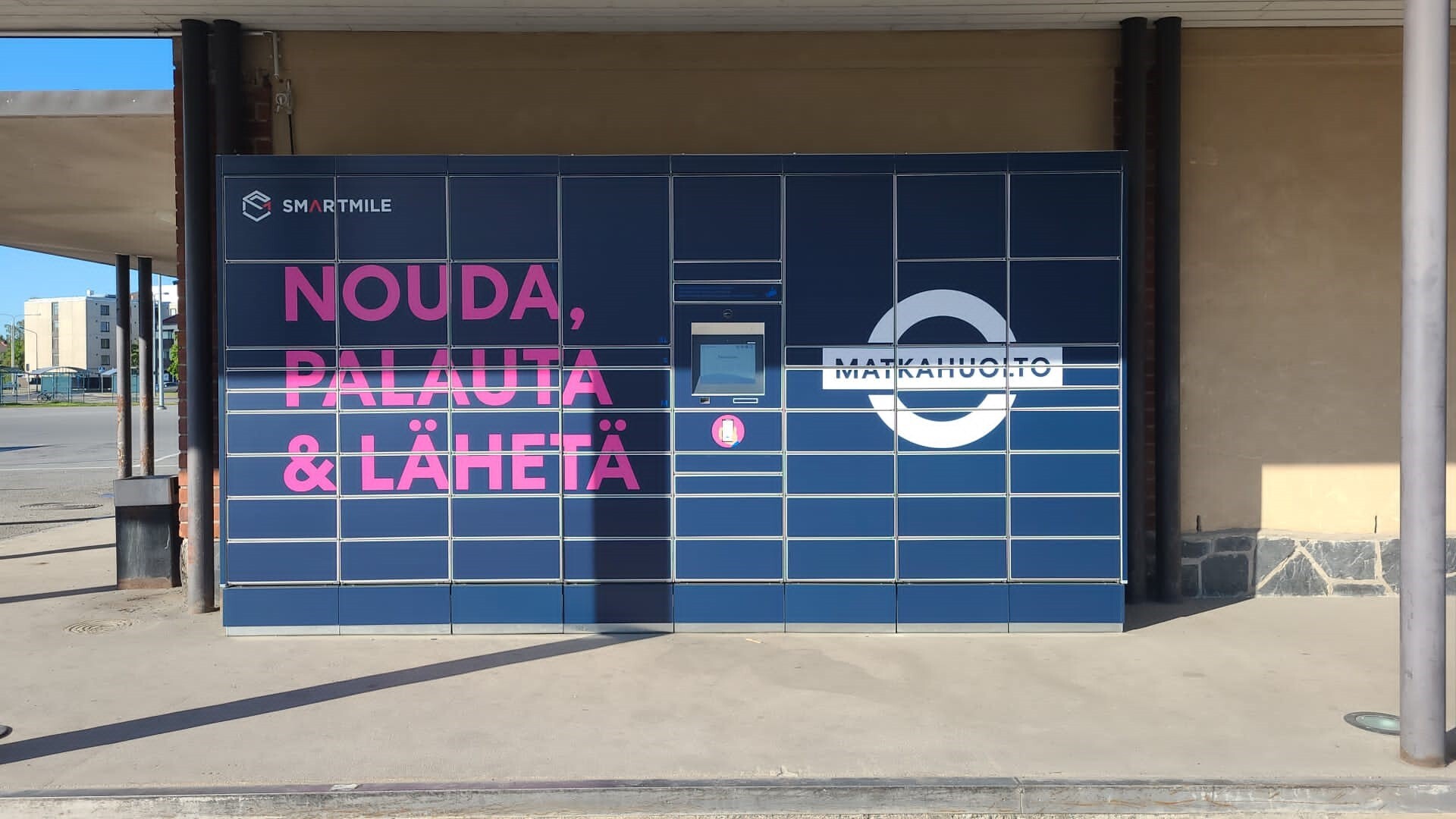 A powerful combination of frontends and backends to empower any type of locker-based services on any type of parcel machine
Abstraction layer
to integrate in a day
Our software includes an ultra-flexible abstractor on the backend, ensuring impeccable communication between various systems for rapid integration. Seamlessly merge services, streamline operations, and elevate the user experience.
Low-to-no-code
service design
We summarised the most commonly used protocols in system design in our template language. As a result, integrating hardware or designing any innovative services is a matter of configuring protocols. Easy, affordable and fast.
Launch our intuitive user interface regardless of the complexities of underlying systems. No matter the operating system or hardware behind the screens, our software provides a consistent and user-friendly experience.
A platform for easy
service management
Manage unique services independently. With our operations management portal (OMAP), you can manage the machines, transactions, payments, notifications, and activated services—the perfect tool to run any type of locker-based service.
At Smartmile we believe that
If you talk the talk
you've got to walk the walk
It is one thing to say your software rocks; it is another to prove. So, we put our software to the test. 
In Q2 2023, we got our tech externally reviewed by the Last Mile Experts with great results. 
Leading edge in interfaceability compared to other solutions reviewed! 
We serve anyone looking to build a delivery
(eco)

system.
With our technology, any locker can host any service. Look beyond parcel exchange toward changing the definition of delivery,
Do you own multiple retail stores and want to extend your services through lockers? With Smartmile, you can effortlessly start cross-channel retail through lockers! Manage orders, enhance customer satisfaction, and boost your bottom line.  We call it retail reimagined, powered by tech that speaks your language.
Feeling the pressure to incorporate lockers into your strategy, but long development timelines are holding you back? Instead of waiting for development in-house, launch an ultra-flexible locker network overnight. 
Seamlessly integrate with our ecosystem, enhance your delivery options, and dazzle your customers with a flawless experience. Discover our upcoming patent, offering a sustainable alternative to costly returns.
Boundary-pushing
locker operators
Want to run an agnostic locker but need help with integration speed and system complexity? Say farewell to juggling multiple systems and hello to a unified, smooth-sailing experience. Enjoy a system designed to be abstract and able to integrate any system within days.
So we can do right by the two things we share.
Delivery is a shared service . Connected we can control the full experience from (web)shop to pick up while offering an unmatched service availability per locker. One unified system to do right by customer expectations.
We are responsible for the planet. As an ecosystem, we can start optimising the delivery process from start to finish. With one flexible technological foundation shared service design is faster. We can experiment and re-design until our industry is an asset to mama earth.
Two ways we can serve your business
Why just deliver when you can disrupt? We are not just talking lockers – we are preparing for an ecosystem, including any kind of delivery innovation. We exist to open doors to a sustainable world, one delivery at a time. 
Reach out today to explore how our software can empower your business, enhance customer satisfaction, and revolutionise your approach to last-mile logistics. 
Follow the build of the ultimate technological foundation for delivery, take control over the last mile, and step into a simpler, low-emission system with limitless innovation power worldwide.
If delivery remains the same
the planet will not, it's simple.
Find a Smartmile Hub near you