Welcome to the Smartmile investors' corner
Your chance to join the future of sustainable delivery. Continue reading or fill out the form to download our investors' deck.
Connecting delivery
in one CO2 negative ecosystem worldwide
Invest in an impact-driven company with a scalable mindset
For maximizing machine utilization and profitability, we can integrate any courier and retailer.  Moreover, our software is hardware-independent, allowing us to source hardware from trusted providers, which removes lost opportunities due to hardware limitations. We designed a solution so flexible, that it transforms existing networks and lets us build our own. By connecting the two, we accelerate our growth.
Most of all, we align all stakeholder efforts on the common goal to make delivery carbon negative.
Home Delivery
Not enough drivers to keep up with the demand

Couriers deliver to the same address; congesting streets

Customers are stuck at home waiting; no control over their delivery

Deliveries often fail resulting in second attempts, higher emission, and customer dissatisfaction

Positive ROI for couriers, but many couriers visit the same address increasing emissions
Smartmile Empowered
Open delivery platform
Adding new locations easily

Customers receive parcels from all couriers from one location, even in one go!

Delivery is centralized which makes it more efficient than home delivery

Flexible capacity management for couriers with proven positive ROI

More efficient for couriers compared to Home Delivery - deliver many parcels at once

Inspires sustainable delivery globally
Closed Delivery Platform
Monopolized by one courier

Customers have to visit many places to get their orders

Big capital investment for courier

Less potential for sustainable delivery

More efficient for couriers compared to Home Delivery - deliver many parcels at once
It takes only two talented local team members to set-up our operations in a new country with the support of our core Smartmile team. On average, machine installations take about four hours in collaboration with service partners. Also, new partner integrations are managed within 1-2 days from our side. From the installation date, most of our delivery machines reach profitability within a couple weeks.
We proved our scalability by launching in the Netherlands in just six weeks, and we believe that actions speak louder than words.
Our story starts in 2016 as our founders crossed paths looking for a solution for the unsustainable process of delivery. Today, Smartmile operates in three countries (Finland, Netherlands and Germany) and employs an international team across four countries.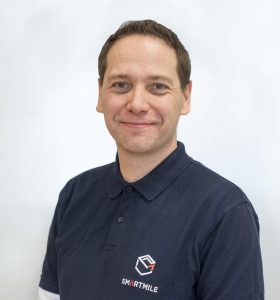 20+yrs, ex-Posti
Built the first parcel machine  network in Finland.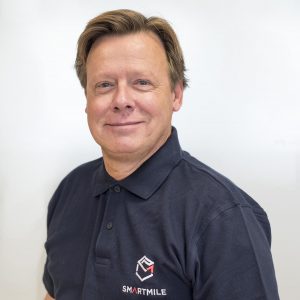 25+yrs, ex-PostNL
Built European eCommerce delivery network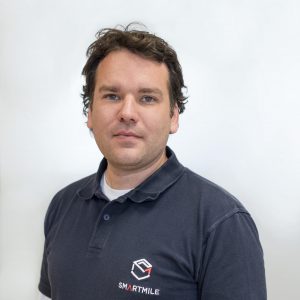 20+yrs, own IT-company
Founded his first IT company at 16, entrepreneur ever since